Epoch
The Transcend Duet #2
Fiction, Contemporary Romance
April 9th, 2018
No, part of a duet

Some lives end unfinished, and some transcend time.
After a horrific incident, Swayze finds herself trapped between two lives. Patchy memories and fear for her own safety thrust her into a gut-wrenching journey to uncover the truth.
Will she let her dreams slip away to seek retribution and find the missing pieces to a puzzle that existed a lifetime ago?
"I'm not going to watch you self-destruct. I'm not going to watch you fall in love with another man."
Or will she discover the only truth that matters?
Epoch pushes the boundaries of what we believe and what we know. It redefines fate and proves that the only thing separating the heart and the soul is an infinite timeline.
"I think a part of you will be mine to love in every life."
"E-P-O-C-H. It's a memorable event or period in time"
To write a review to put justice to what this book did to me, no chance.
To put words to how I feel, not possible.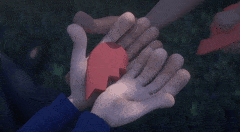 To say how much I 100% adored these male characters in this book, each one of them, is impossible. Nate and Griffen were everything in this book. They loved with their whole hearts, and it was completely soul shattering at times. They were both so unique in their own ways, but loved so completely differently.
This book taught me to believe in Fate. Believe in whats meant to be. Have faith.
Not everything is meant to be perfect. Not everything is suppose to work out the way you think it is. And lastly, not everyone is who you think they are until you know their soul.
I was so beyond nervous for this book, I was worried about what the book would be, what would happen, who Swayze would chose or how or why. I cried, I cried a lot during this book, it gutted me, it crushed me, and my god did it heal me at the same time. So yes, I hated this book and I absolutely adored this book at the same time. It took a day of my life cause once I started it, I had to get to the end. So with not saying anymore because if you are reading this, you HAVE to go into this book blind, don't read spoilers and don't look ahead, just read and live it without spoiling it. True love finds happiness and its true home in the end of this story and I am finally able to breathe again.
I will forever remember this book. I may not believe in certain things but this author, this talented author, she totally got me with her writing. Beautifully done, Jewel E. Ann
About The Author:
Jewel is a free-spirited romance junkie with a quirky sense of humor.
With 10 years of flossing lectures under her belt, she took early retirement from her dental hygiene career to stay home with her three awesome boys and manage the family business.
After her best friend of nearly 30 years suggested a few books from the Contemporary Romance genre, Jewel was hooked. Devouring two and three books a week but still craving more, she decided to practice sustainable reading, AKA writing.
When she's not donning her cape and saving the planet one tree at a time, she enjoys yoga with friends, good food with family, rock climbing with her kids, watching How I Met Your Mother reruns, and of course…heart-wrenching, tear-jerking, panty-scorching novels.
---
Stalk Her: