Dirty Daddies
Fiction, Erotic Romance
May 16th, 2017

Some bad girls need a firm hand to keep them in line.
I'm bad enough to need two.
Two older men who can teach me a lesson when I misbehave.
Two hot bodies to keep me warm in bed at night.
Two best friends who can learn to share a filthy-mouthed little brat like me.
After all… dirty girls need very dirty daddies.
***
Carrie Wells is nothing but trouble.
She's wild and difficult. Not worth anyone's time.
Carrie Wells is a beautiful little brat. She's also a vulnerable young adult on my case list.
She's half my age and totally off limits. I'm breaking every rule in the book by giving her somewhere to stay when she's out on the streets with nowhere to go. And I'm breaking every rule of friendship by holing her up in my best friend Jack's house while he's away on business.
I thought life was difficult enough when I fell for the girl, but it gets a whole lot harder when Jack comes home early and finds a beautiful stranger causing chaos in his house.
And a whole lot harder still when he falls for her too.
He's the one guy on this planet I'd share my last supper with. I'd share it gladly.
I'm just not so sure how I feel about sharing Carrie Wells.

➦Come to momma, you smutty delicious goodness!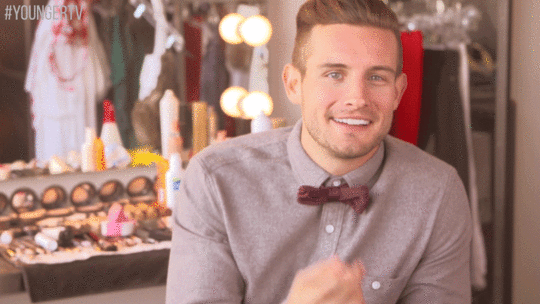 ➦If you enjoy age play books and menage stories then look no further. 20+ age gap, people, but 40 is the new 30, don't ya know?

➦I've read some menage books before and this one is definitely one of my favorite ones. I kind of liked this one even more due to the fact that the guys were friends and not lovers. Whenever I read about two guys looking for a woman I keep wondering what their motives are. *ahem* babies *ahem*

➦Aaaaanyways. A foster girl with no place to go upon turning 18. A case worker who cares. A friend of the said case worker who doesn't care but might later on. Pussy is a strong motivator, people.

➦Couldn't stop reading this one. Jade West will definitely ease you into it, if you know what I mean. The book has a pretty decent character development, especially that of the heroine. Don't expect smut on page one, you'll have to get into the book before it gets good. But once it get's good… it's real good.

➦Recommended for those who love M/M/F and age play with a decent plot and even some angst thrown in.