Deep Redemption
Hades Hangmen #4
Dark Romance
Createspace Independent Publishing Platform
July 12, 2016
ONLY THROUGH BLOOD CAN THE DEEPEST REDEMPTION BE FOUND…
He was born to ascend.
He was destined to lead.
He was never meant to fail.
Prophet Cain lies broken and defeated on the floor of his cell. A cell he has been thrown into by the one person who was supposed to stand by his side until the end. His flesh and blood, his only companion. His beloved twin brother.
Cain has sacrificed everything for his people. He left the safety and security of his life of study to infiltrate the infamous Hades Hangmen. He lived with them, rode with them, and then betrayed them. All in the name of a faith he can now feel slipping away from him. Like everything else he once held dear…
But then his isolation is broken. Another prisoner is brought to the cell next to his. A woman fighting her own demons and fears. A woman who Cain understands needs him, as he needs her.
As the connection between them grows, so does Cain's resolve. He will right the wrongs he has done. He will atone for the evil acts carried out in his name. He will save the one he loves…
… Even if the battle takes him to the gates of hell itself.
Contemporary Dark Romance. Contains explicit sexual situations, violence, sensitive and taboo subjects, offensive language, and mature topics. Recommended for age 18 years and up.

show all books in this series
Nancy's Review
"I had been two men in my life. I was beginning to understand that neither of them were real. They were both the ultimate pretenders. Rider pretended to be a Hangman, but always stood on the outside, looking in. Cain pretended he was prophet, outwardly faking strength, yet drowning in fear underneath. But if both of those men were a ruse, then who the hell was I? Who was the real me?"
This series just keeps getting better and better! There's so much heartache, pain, loss, and emotion, I'm positive you will shed a few tears when you read this.
What can I say about this book without giving anything away? I want to talk about so many things, but I won't! Like many reviews out there, I agree that you should go into this book completely blind! Experience it all on your own.
But let me tell you, all the revelations in this book had me gaping at my kindle for so long, I'm surprised a fly didn't go in my mouth. I was completely shocked!
My reactions were something like this;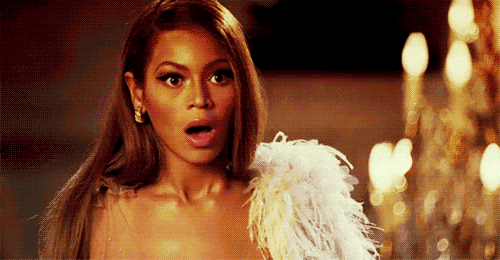 We also got more of Styx, Mae, Ky, Lilah, Maddie and my sweet sweet, Flame *sigh* of course that made me a very happy lady!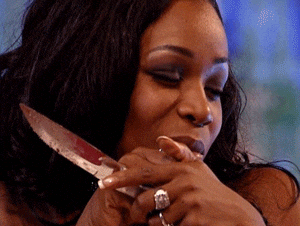 God, I want to say so much more. I want to tell you guys everything! Trust me when I tell you that you do not want to read any spoilers. I freaking love spoilers! So you can imagine how hard it was for me to refrain from reading any! It was absolute torture… but definitely worth it in the end.
So read the effing book, people! Tillie Cole never disappoints!