DEAR BRIDGET, I WANT YOU
Fiction, Contemporary Romance
September 18th 2017
Dear Bridget,
I'm writing this letter because it's highly doubtful I'll ever garner the courage to say this to your face.
So, here goes.
We're totally wrong for each other. You're the proper single mum with a good head on your shoulders. I'm just the carefree British doctor passing through town and temporarily living in your converted garage until I head back to England.
But here's the thing… for some bloody reason, I can't stop thinking about you in very inappropriate ways.
I want you.
The only reason I'm even admitting all of this to you right now is because I don't believe it's one-sided. I notice your eyes when you look at me, too. And as crass as I appear when we're joking around about sex, my attraction to you is not a joke.
So, what's the purpose of this note? I guess it's a reminder that we're adults, that sex is healthy and natural, and that you can find me just through the door past the kitchen. More specifically, it's to let you know that I'm leaving said door cracked open from now on in case you'd like to visit me in the middle of the night sometime.
No questions asked.
Think about it.
Or don't.
Whatever you choose.
It's doubtful I'll even end up sliding this letter under your door anyway.
--Simon

"Dear Bridget…

…What they say about wanting what you can't have is apparently true. For some bloody reason, I can't stop thinking about you in very inappropriate ways."
Well… if you've ever followed any of my reviews you would know that both Vi Keeland and Penelope Ward are two of my absolute favorite authors; on their own they are great, but together they are unbelievable. Fireworks erupt anytime I read one of their collaborated stories…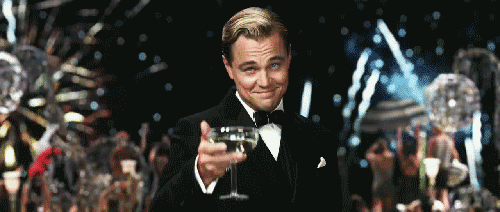 Bridget is a single mother and widower. Her boy is her whole world and she has no hesitation stepping into both the mother and father roles in the raising of her son. When Bridget decides to take her son out to teach him how to fish, things don't go as planned, and if there was a prize for the most embarrassing and mortifying first meeting between hero and heroine, then this would seriously have to be a contender. It was laugh out loud hilarious.
While trying to teach her son to fish, Bridget ends up in the E.R. with an embarrassing injury and as a nurse, there was no way she was going to go to the hospital where she currently works. To risk the ridicule her co-workers would sure to give her was not something she was willing to entertain.
Enter Dr. Dreamy with his smoking hotness and panty melting British accent. It was a kind of a double edge sword for poor Bridget; the doctor made her feel things she hasn't felt for a long time, but she just wished it hadn't been under these circumstances.
As a way to keep her family home and to pay the bills, Bridget decides to lease out the flat attached to her house… and who should she rent it to, none other than Dr Sexy Pants himself from the E.R, Simon.
Bridget and Simon soon develop a friendship mixed with a lot of flirtatiousness, sexiness and witty banter. I loved reading how their relationship developed and grew. The anticipation was almost too much too bear and I just couldn't wait for these two amazing characters to give in to their desires. However, even though fate played a hand, Bridget had been through so much with the death of her husband and having to work hard to provide for both herself and her six year old son, would she let him in?
What I loved most about Dear Bridget, I Want You is that it was the perfect mix of humor, fun, emotion, angst and steam. I found it incredibly hard to put down and I still maintain that these two authors are some of my favs for a reason. I would recommend this story to… EVERYONE. Definitely check this one out, you won't be sorry you did.
---

➦I loved Zach Weber's narration of this audiobook, he really made the hero's character come alive with his sexy British accent and expressiveness. I won't talk about Andy Arndt because she can do no wrong and I can literally listen to her all day reciting phone numbers out of a phone book. (does anyone even use those anymore?)

➦Doctor's are IN, I guess. If you are looking for a second chance romance with a roommate trope this would be it. A single mother who works as a nurse in the same hospital as a doctor McHottie… 

➦So yeah, long story short – really enjoyed it. Perfect blend of humor, steam and angst. I don't mind unbelievable OTT jokes for the sake of fiction but there are always certain unnecessary dramatics that are present in books by this duo that kind of rub me the wrong way. 
---
About Vi Keeland:
Vi Keeland is a #1 New York Times and Wall Street Journal Bestselling author. With more than a million books sold, her titles have appeared in over fifty Bestseller lists and are currently translated in ten languages. She lives in New York with her husband and their three children where she is living out her own happily ever after with the boy she met at age six.
---
Stalk her:
---
About Penelope Ward:
Penelope Ward is a New York Times, USA Today, and #1 Wall Street Journal Bestselling author of thirteen novels. With over a million books sold, her titles have placed on the New York Times Bestseller list fifteen times. She is the proud mother of a beautiful 12-year-old girl with autism (the inspiration for the character Callie in Gemini) and a 10-year-old boy. Penelope, her husband, and kids reside in Rhode Island.
---
Stalk Her: