Cruel Sanctuary
The Wages of Sin #1
Fiction, Contemporary Romance
March 25th, 2019
No
They say New York City is the Devil's Playground.
They're wrong.
This city belongs to me.
And so does Aislinn Granville.
She is a pampered politician's daughter.
A decorative ornament,
raised to smile and nod and do what she's told.
Except… she doesn't. Not with me. Ever.
In this city full of thugs and thieves, I've kept Aislinn safe.
From my enemies.
From me.
Until now.
And still a week later……. I'm pretty speechless. Scrambling for words to describe just how much I loved this one!!! So, I'm gonna try to sum it up.
This book. From start to finish, Tara Leigh you had me from the first chapter. And now I'm begging you for the next installment ????
I'm not going to go into detail about the story because, I'm one of those believers that you go in blind and this book, it's the perfect example of that.
Damon & Aislinn dominate this story, between the chemistry they have between them, the angst, and my god the passion, it's left me a mess?
I have devoured Tara's previous books, but this is a new style, a darker romance and damn did she rock it. This story is brilliantly told, the writing was exceptional. I absolutely adore a story where you love the hero, love the heroine, and LOVE the couple. Hands down recommend this book to all you romance lovers, and definitely an added book to my favorites list!!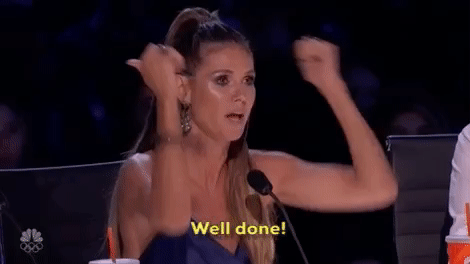 Tracey's Review
Damn, I'm loving this new style of writing from Tara Leigh. Its darker, sexier and so seductive. From the first chapter I was hooked and I am on tender hooks for part two of this duet.
I don't know about you, but lately my anti-hero's have been a little lackluster, but when I saw and read about Damon's character, I can happily say that my fire has once been ignited. 
Damon's ultra-cockiness attitude and god complex was a joy to read. His confidence was so addictive, that I just couldn't stop reading this book. I could picture this character in my mind so clearly. Tara did an amazing job writing this character for me, I was instantly in love. 
Now, Aislinn was a fierce and feisty character that really gave as good as she got. She had a strength that matched Damon's confidence. Aislinn had these walls built around her heart that it took me a while to warm up to but once those walls came tumbling down you could see her character beginning to enjoy the darkness that Damon's world brings.
I always find writing a review difficult when I have enjoyed a book this much, I always want to share more about the story and characters, but I know that would just spoil it for future readers. What I will say is this book is a fantastic book from Tara Leigh. Like I mentioned earlier this book is a different style of writing from Tara and I am wanting more!!
With this book you can't help loving the anti-hero and heroine. Their chemistry is explosive and once they give into each other the book just gets better. They have amazing interaction that will leave you laughing and definitely feeling the angst. I can't wait to get my hands on part 2.
About the Author:
Tara Leigh attended Washington University in St. Louis and Columbia Business School in New York, and worked on Wall Street and Main Street before "retiring" to become a wife and mother. When the people in her head became just as real as the people in her life, she decided to put their stories on paper. Tara currently lives in Fairfield County, Connecticut with her husband, children and fur-baby, Pixie.
---
Stalk Her: