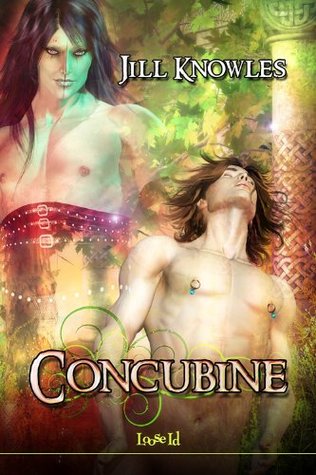 Concubine
Fiction, M/M Romance
August 10, 2015

A BDSM LGBT Futuristic Fantasy
Scholar, captain...war prize. Prince Kael of Korai is stunned when his father gives him to an enemy warlord in a desperate attempt to salvage Korai's reputation. With his country's honor at stake, Kael resolves to submit to Warlord Taren's every debauched whim.
But life in Zandria isn't anything like what Kael imagined. Instead of pain and cruelty, Warlord Taren seduces Kael until the bewildered prince craves his Master's every intimate caress. As he sinks into the decadent, sensual life of a concubine, Kael makes a powerful enemy, one who wants him removed from Zandria by any means necessary. Betrayed by his body, trapped by his honor, Kael must learn to trust his Master or get them both killed.
Publisher's Note: This book contains explicit sexual content, graphic language, and situations that some readers may find objectionable: BDSM theme and elements (including/not limited to bondage, gagging, tethering), dubious consent, exhibitionism, male/male sexual practices.
Save
Val's Review
Who likes futuristic fantasy M/M involving concubines?
Who likes freaktastic bdsm demon-with-scales sex?
Who thinks this book was quite possibly and most likely utterly and completely ridiculous?
Who doesn't give one single flying FUCK and is rating this shit 5 stars?
This slut right here, that's who.
Save