Captive Prince
Captive Prince Series #1
Fiction, M/M Romance
May 22nd 2012

From global phenomenon C. S. Pacat comes the first in her critically acclaimed trilogy—with a bonus story.
Damen is a warrior hero to his people, and the rightful heir to the throne of Akielos. But when his half brother seizes power, Damen is captured, stripped of his identity, and sent to serve the prince of an enemy nation as a pleasure slave.
Beautiful, manipulative, and deadly, his new master, Prince Laurent, epitomizes the worst of the court at Vere. But in the lethal political web of the Veretian court, nothing is as it seems, and when Damen finds himself caught up in a play for the throne, he must work together with Laurent to survive and save his country.
For Damen, there is just one rule: never, ever reveal his true identity. Because the one man Damen needs is the one man who has more reason to hate him than anyone else…
Val's Review
This will be short because my laptop is dying and, quite frankly, I'm feeling lazy as shit.
Tah-Fucking-Dah.
I went into this knowing it was more political intrigue and less m/m romance… I just didn't think it would be ALL political intrigue and NO m/m romance.
Obviously, the seeds have been planted for future shenanigans, but anyway, that's my only gripe.
Otherwise, this was a very interesting story with an interesting setting.
At first it was a bit Game of Throne-ish with all the different characters and character names coming at you from seemingly every nook and cranny, but thankfully the author included a character glossary in the beginning – I definitely used it a few times.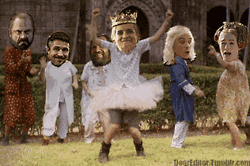 I found the societal practices to be fascinating, and particularly Laurent's character and the Regent's pet child.
Yes, yes, I know that it's technically CHILD MOLESTATION and that I should be more like this:
And less like this:
But what can I say?
It will be interesting to see how that all plays out.
---

➦I've been meaning to read this trilogy for a long time and now, finally, I've read all three books back to back. This will be a quick review of the trilogy as a whole.
➦My overall impression was positive. But I was surprised by a couple of things. I've expected this fantasy to have, well, more fantasy?

➦This felt a bit like… like… Game of Thrones pumped full of testosterone and minus the dragons. Or magic. Ok, forget it, it wasn't like GoT. But there was a battle for the throne (or two) and it felt like most characters were those of the male variety. 

➦D'uh, exactly. It's an M/M novel. But still? Anyways. A captive prince sold to slavery to another prince. Sounds fun! A lot of action, twists and betrayals in this trilogy to keep a reader interested until the end, but no magic. It's a fantasy world with lots of fighting but a traditional kind, with swords and such. Yeah, not even a little bit of magic. It's ok, I got over it. It was still good.

➦Another surprise was how slow burn this was. Also, not a bad thing. But if you're expecting pokepoke you might not get it for a while. May be some strokestroke to keep you interested. lol I know, so eloquently put.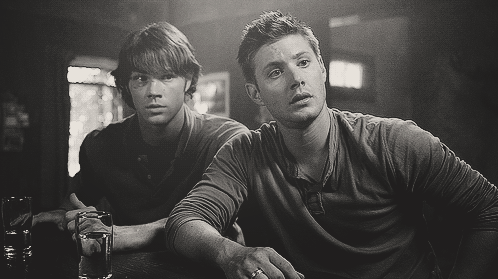 ➦Ok, so, to sum it up: if you're looking for M/M fantasy with a lot of war strategizing, action and twists then this is for you! And in the midst of it all is a slow burn romance between two people who are very unlikely to ever trust each other or be friends. But no magic.