Burn Down the Night
Everything I Left Unsaid #3
Fiction, Contemporary Romance
Loveswept
August 9, 2016
324

The only thing that matters to me is rescuing my sister from the drug-cooking cult that once enslaved us both. I've run cons my whole life, and I'll use my body to get whatever I need. Max Daniels is the last connection I have to that world, the one person reckless enough to get involved. Besides, now that his brothers have turned on him, he needs me too.
The deal was supposed to be simple: a place to hide in exchange for rescuing my sister. Now he's my prisoner. Totally at my mercy. But I'm the one captivated. Enthralled. Doing everything he asks of me until I'm not sure who's in control.
We both crave the heat. The more it hurts, the better. But what if Max wants a different life now, to leave the game . . . to love me? I thought I knew better than to get burned. Now I'm in too deep to pull away. And the crazy thing is . . . I don't want to.
Nancy's Review
"We'd burned down the night and our old lives with it. But we'd built something so much better in it's place."
Olivia is on a mission to find and save her sister. She ends up changing her appearance and name—Joan. When things don't go as planned, she kidnaps the president of the Skulls MC, Max Daniels, and takes him to Florida. Some men in the club want him dead, and Joan needs him alive because he is the key to getting her sister back.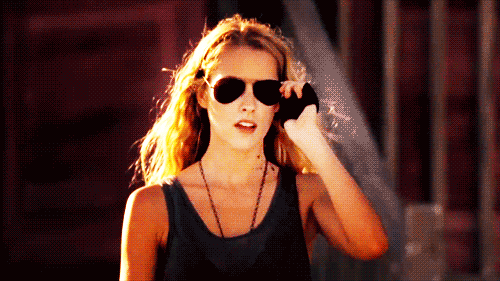 Joan and Max have an insane amount of chemistry. These two are exactly alike. They just want someone to care. It does take a while for them to get together, but I liked the pace of their relationship, so I didn't mind the slow build. There's also a scene with some girl-on-girl action, which didn't bother me, but I know some people may not like that. Just giving a little heads-up.
"Save your act for other people. The lies and the show—I don't want it. I want you. Fucked up and crazy. I want you."
I really, really loved Max. Once he realizes his feelings for Joan, he is willing to do anything for her. He falls for her and he falls hard. He sees right through her ice cold attitude and smart mouth. Joan has intimacy issues, and Max shows her it's okay to trust and feel.
"Because she mattered. Because she made me want to be kind. She made me want to be different. Better."
I was surprised by how much I actually enjoyed this one. I loved the complex characters and how engrossed I was once I started reading. Can't wait to read more from this author.