Buns
Hudson Valley #3
Fiction, Contemporary Romance, Romantic Comedy
June 1st 2017

Clara Morgan is living the dream, if you can call rebranding hotels that are desperate for a new life and running any kind of marathon a dream. Which she does. But the career she loves and the endurance races that keep her adrenaline pumping have kept her too busy to put down any roots. Growing up in foster care, she's never been able to establish traditions of her own, which may be why she's fascinated by the rituals that generations-old family resorts are known for. She's especially interested in the Bryant Mountain House, and not just for their secret recipe for the yummy, gooey, can't-get-enough-of Hot Cross Buns….
Archie Bryant, the man with the Buns, is fifth generation and one-day-owner of the charming yet run-down Bryant Mountain House in Bailey Falls, New York. He's determined to save his family's legacy from the wrecking ball the old-fashioned way—by gritting his teeth and doing what needs to be done. There's no way Archie will be influenced by the new hotel branding expert his father brought in to turn one hundred and fifty years of tradition on its head just to attract a faster, younger, slicker crowd. But when some of Clara's ideas start bringing in new, paying customers, Archie can't deny that she may have just given him a shot at keeping his resort open.
It's sticky, it's messy, it's sweet, it's Buns.

➦Raise your hand if you are a fan of buns!

➦I am a big fan of those delicious carbs myself.

➦Ok, ok, but how about these?

➦*comes back to her review 20 minutes later* Well, that was fun. You can't expect me to google man butt and not spend an obscene amount of time browsing through gifs. Anyway. So this book, right? Doesn't actually have THAT much to do with either of the buns, except may be that the hero does have a yummy behind, but that's, like, totes expected.

➦Ever seen one of those shows on TVs featuring a failing business and some badass guy/chick who comes in an makes it all better? But the owners of said business are TOTALLY delusional and very unhelpful at first? Well, in this book, the hero is running a somewhat old-fashioned hotel and the heroine is the one that has been hired to rebrand it. These two do not start out on the best of terms.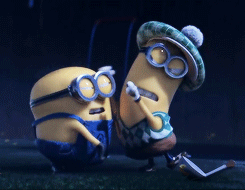 ➦But, naturally, because women are so awesome and persistent, the heroine starts making some progress and eventually even becomes friends with the hero. Or may be a little bit something more, even. You get the point. But with her lifestyle being such that she constantly is living out of her suitcase and never stays in one place for too long, their relationship has a definite expiration date. But you know, I'm optimistic.

➦I really loved this one just for the fact that it has a very unique setting. A hotel is a secluded place where you can become one with nature… 😀 And, of course, I loved the characters. This up-tight hero and an ex-foster child heroine definitely make a very lovable couple. Recommended to anyone who loves romance with a healthy dose of humor, steam and a little bit of angst!