Between Here and the Horizon
Fiction, Contemporary Romance
October 18th 2016

"You think you know me. You think you want to know me. But trust me, Miss Lang. Pursuing me will be the worst mistake you ever make. I'm broken beyond repair...
...and I take great pleasure in breaking everyone else around me."
Ophelia Lang needs money, and she needs it bad. Her parent's restaurant is going under, and ever since she lost her job teaching third grade elementary, scraping enough cash together to pay the bills has proven almost impossible. Her parents are on the brink of losing their home. The vultures are circling overhead. So when Ophelia is offered an interview for a well-paid private tutoring gig in New York, how can she possibly say no?
Ronan Fletcher is far from the overweight, balding businessman Ophelia expected him to be. He's young, handsome, and wealthy beyond all reason. He's also perhaps the coldest, rudest person she's ever met, and has a mean streak in him a mile and a half wide. A hundred grand is a lot of money, however, and if tolerating his frosty temperament, his erratic mood swings and whatever else he throws at her means she'll get paid, then that is what Ophelia will do.
Her new boss is keeping secrets, though. Awful, terrible secrets.
The ghosts of Ronan Fletcher's past are about to turn Ophelia's future upside down, and she can't even see it coming.
Note: Between Here and The Horizon is a brand new standalone contemporary romance novel from USA Today bestselling author, Callie Hart. Between Here and the Horizon does contain some scenes of violence and sexual content, and so is directed at audience 18+.
ARIANNA's review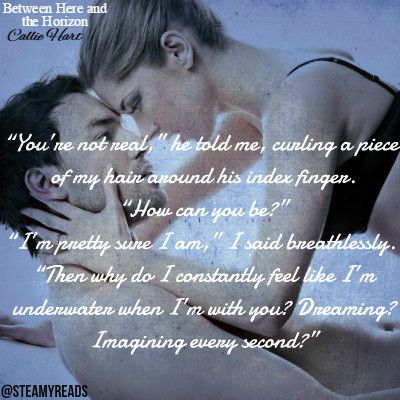 Callie Hart delivered an intriguing, gripping, twisted read that really surprised me. 'Between Here and the Horizon' was like nothing I had expected, NOTHING. With a multitude of twists that left me with my mouth hanging open, this story about family, friends, love and second chances kept my interest from start to finish. Despite the fact the story didn't unfold like I was expected and maybe (I think) like I would have preferred, I quite enjoyed it. It was well written, not exactly suspenseful, but for sure very enthralling.
"He was a man possessed. I was a woman lost. Together, we were two halves of something fragile and delicate, beautiful in its complexity."
Callie's newest release was utterly addictive, emotional, compelling and to be honest blew me away a little with some very interesting revelations. The plot was well developed, smart and kept me at the edge of my seat the entire time. Reading the blurb, I expected the story to progress in a certain way, mainly because the premise wasn't new, but OMG, the execution was simply fantastic. As I said above, the story unfolded very differently from what I had expected. It was quite a shock to read about some events, but I have to say I enjoyed the story line.
"I haven't been bored for a single second in your company, Lang. From day one, you've intrigued me."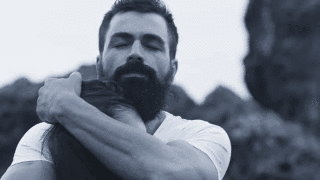 Ophelia was an awesome heroine and I liked her from the very beginning. Her portrayal was fantastically done and I think many readers will enjoy her character and also her journey. Ophelia has a good head on her shoulders, she's mature, smart, loyal and has a big heart. Overall, I found her character to be very endearing and to be honest I liked her more and more with every chapter as the story progressed. The way she cared for others, the way she tried so hard at times to protect those around her was heartwarming to say the least.
"He was fearless. He was confident. He was strong, and he was honest. He was also a little broken – a truth that he didn't mind owning."
Our hero was a very interesting character. Even if at first he was a little rude and maybe a little mean as well, I liked him. He wasn't an a$$hole, not really, which I appreciated it and his personality was quite…enjoyable. At least to me! As the story progressed he completely won me over with his bravery and his kindness. He was sweet, he was thoughtful, he was considerate and overall, a pretty great hero.
I loved reading about these two characters together. I loved the dynamic between them, their entertaining interactions and the sweet and sexy moments between them. They were good together and perfect for each other.
"I'll admit I'm not the man I used to be. But you make feel like I might be able to find that man again."
Overall, I enjoyed these characters' story, but I would have wanted the romantic aspect to be more developed. As much as I enjoyed these two together, I have to say I wouldn't have minded a little more chemistry between them. As for the ending…I liked it and I enjoyed the epilogue, but IMO it was too rushed, everything being wrapped up with a nice little bow way too quickly for my liking. That being said, I liked this one and I enjoyed Mrs. Hart's writing very much.