Before Jamaica Lane
On Dublin Street #3
Fiction, Contemporary Romance
January 7th 2014

Despite her outgoing demeanor, Olivia is painfully insecure around the opposite sex—usually, she can't get up the nerve to approach guys she's interested in. But moving to Edinburgh has given her a new start, and, after she develops a crush on a sexy postgrad, she decides it's time to push past her fears and go after what she wants.
Nate Sawyer is a gorgeous player who never commits, but to his close friends, he's as loyal as they come. So when Olivia turns to him with her relationship woes, he offers to instruct her in the art of flirting and to help her become more sexually confident.
The friendly education in seduction soon grows into an intense and hot romance. But then Nate's past and commitment issues rear their ugly heads, and Olivia is left brokenhearted. When Nate realizes he's made the biggest mistake of his life, he will have to work harder than he ever has before to entice his best friend into falling back in love with him—or he may lose her forever….
➦I'm giving this 5 stars, this book made me feel!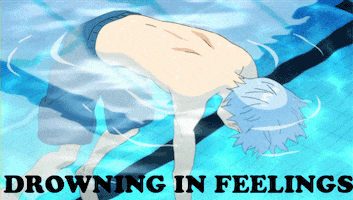 ➦This is a story about a woman who has self-esteem issues and a man who can't allow himself to be in a committed relationship. It was a very sweet friends to lovers story.

➦The book starts out kind of slow and the heroine goes into explanations about her friends' lives, which I found to be a bit too lengthy. But I appreciated it in the end because I felt like it made her character more developed. Oh she was salivating over him!

➦There are a lot of steamy sex scenes about half way through the book. I have to say I was listening an audio book and the Scottish accent definitely was a plus! lol
➦The ending was angst galore for me. Tears were definitely falling.

➦Loved it! There was a lot of groveling at the end and I was satisfied that the hero wasn't forgiven in a matter of minutes. She sure did make him work for it.