Beautiful Secret
Beautiful Bastard Series #4
Fiction, Contemporary Romance, Romantic Comedy
April 14th 2015

AN UPTIGHT BRITISH EXECUTIVE. AN ADVENTUROUS AMERICAN NEWBIE. A SEXY INTERNATIONAL SCANDAL IN THE MAKING.
New York Times and #1 internationally bestselling author Christina Lauren's Beautiful and Wild Seasons series hook up inBeautiful Secret for an erotic intercontinental romp that celebrates the best of both worlds!
When Ruby Miller's boss announces he's sending her on an extended business trip to New York City, she's shocked. As one of the best and brightest young engineers in London, she knows she's professionally up to the task. The part that's throwing her is where she'll be spending a month up close and personal working alongside—and staying in a hotel with—Niall Stella, her firm's top urban planning executive and The Hottest Man Alive. Despite her ongoing crush, Ruby is certain Niall barely knows she's alive…until their flirty overnight flight makes him sit up and take notice.
Not one for letting loose and breaking rules, recently divorced Niall would describe himself as hopeless when it comes to women. But even he knows outgoing California-girl Ruby is a breath of fresh air. Once she makes it her mission to help the sexy Brit loosen his tie, there's no turning back. Thousands of miles from London, it's easy for the lovers to play pretend. But when the trip is over, will the relationship they've built up fall down?
➦Poor Niall, he didn't know what hit him.


➦I liked Ruby, she dove right in, she made the first step, she basically put her out there for him to take.
➦I couldn't really totally connect with Niall's character. I understood that he was closed off and not good at sharing his feelings, I understood his back story of being in a loveless marriage for so long. But what I couldn't wrap my head around was him having a superhuman ability of keeping it in his pants while a hot woman lays on a bed and WANTS him so bad she has to get herself off while he watches. Is he some kind of a masochist?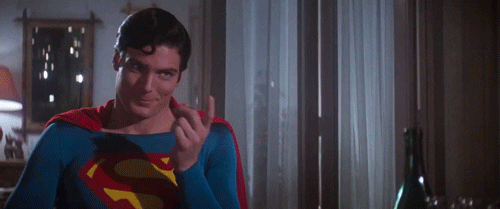 "Thanks Ruby, that was great, now I'm just gonna go beat off in my own hotel room."
➦All joking aside though, I did rate this 5 stars and it's because the writing was good, my heart hurt for Ruby and I REALLY REALLY REAAAAALLLY hated that stupid British prick by the middle of the book. But I suppose that's kind of the point, ain't it?
The ending lacked drama and was surprisingly satisfactory.