All or Nothing at All
Billionaire Builders #3
Fiction, Contemporary Romance
July 25th 2017
Tristan Pierce left the family business to carve out a life of his own, but never forgot his passionate affair with the much younger, inexperienced Sydney Green, or the hurtful break-up that tore him apart. When he's forced to return home and face his past, will he be able to carve out a future, or will lies ruin his second chance at love?
Sydney Green loved Tristan her entire life, but when he left, he took not only her heart, but her trust with him. Now that they're together again, it's time they both face the biggest secret of all….

➦I've been a big fan of this series ever since the first book came out and this third installment is my favorite one yet! Who doesn't want to read about hot builders, anyways? Tilers, carpenters, painters – bring it on!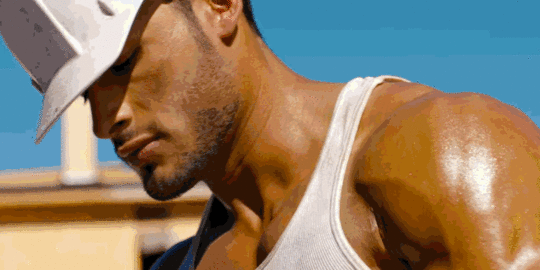 ➦The hero of THIS particular novel is a part of a construction company owned by three brothers. He, however, handles the business side of things and you know what that means, right? That's right. It means that when this guy goes to the construction site, he wears a suit.

➦But as much as I enjoyed him prancing around in a suit looking all broody, this is not the reason why I absolutely loved this novel. Being a second chance love story, this book hit me right in the feels. After reading the blurb I'm actually not so sure as to how much I'm allowed to reveal so to be on the safe side I won't be saying much about the plot. 
➦It's a story about two people who grew up together and fell in love young. They get separated but get a chance at friendship again when they have to work on a work project together. I absolutely loved the writing style – the flashbacks to the past are my favorite, and they really helped me understand the depth of the characters.
➦This novel can be read as a standalone but I think I loved it this much partly because I got to read about the characters from the previous books as well. But do not worry – if you want to read this as a standalone, you will not be bored. Jennifer Probst doesn't do lengthy descriptions of unnecessary details. She skillfully makes you a part of this imaginary world and its characters. 
➦If you enjoy second chance romances and "loved you since childhood" tropes do not hesitate to pick this one up! I hope you enjoy reading about Pierce brothers and their HEAs as much as I did!

---
Book Excerpt:
She seethed with frustration and arousal. "I'm not your possession."
His eyes flared with a hungry, raw lust that kept her chained in place. He stalked her like a predator, and she moaned low in her throat. "Yes, you are," he declared. "You're my wife. You're mine, whether you like it or not. The moment you said those vows, I owned that sweet body, and it's time I show you who the real boss is around here."
Did he really think she'd surrender that easily? She'd make him work for it. "You'll have to catch me first."
The dare hung in the air between them. His pants drifted over his hips and hit the floor. His erection strained against his boxers, and her mouth watered at the gorgeousness of his
body, the hard strength standing before her. Toasty-brown skin covered with dark hair and bulging biceps and muscled thighs braced apart. He was David incarnate: proud and strong and graceful, and she'd never wanted him more in her entire life. And they were still in the kitchen? Why hadn't she moved yet?
"Sydney?"
She blinked away the haze of primal lust. "Yes?"
"I'll give you one chance." He paused. His grin was slow and feral. "Run."