Absinthe
Fiction, Contemporary Romance
August 8th 2017
Yes
The name on the screen was "Absinthe."
I knew her as the sultry voice blowing up my phone for late night chats about Proust and Hemingway interspersed between the best phone sex I never knew I could have.
We'd never met.
Until the day she walked into my office, her cherry lips wrapped around a candy apple sucker and an all too familiar voice that said, "They said you wanted to see me, Principal Hawthorne?"
I didn't know what I was going to get when I went into this book. What I got was an awesome sweet surprise.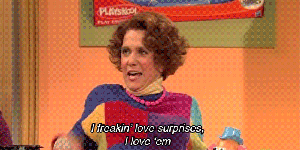 I'm not going to lie, the first bit of this book was slow for me. Then once things started happening around the 35% mark, it was amazing.
Halston had lived a life full of let downs, abuse, and learning people aren't what they say they are. So when she is taken in by her uncle and aunt she doesn't expect anything life changing to happen. Like meeting someone that will impact her life in a way she has sworn would never happen. Yeah no way.
Ford Hawthorne is starting his professional career with his dream job. He isn't about to let anything or anyone come in his way of achieving his dreams. He's determined to be the best, no matter who he leaves behind, no matter who he refuses to give attention too. When the unimaginable happens that squashes his dream, he automatically blames the only person that could have done this to him. He doesn't question, he doesn't even defend himself (which pisses me off). He just accepts and moves on.
Years go by with no contact at all. When Halston & Ford are brought back together, it's not such an easy start. Lots of misunderstanding. Some very hurtful words and some actions that are not forgettable.


After finally coming together,It ends beautifully and I think it couldn't have been any better!!
In the end, I recommend this one. The beginning may be slow but it comes together wonderfully.