A Beautiful Sin
Fiction, Erotic Romance
Createspace Independent Publishing Platform
June 23rd 2016

Since I was a boy, my desire was to serve. To give my vows and life over to the Church, despite the corruption in my soul.
Because of it.
I am a sinner. The embodiment of temptation – or so I've been told.
Yet I've never laid my hands upon a woman. Never sought the pleasures of the flesh that so many have been tempted by. I never wanted to.
Until her.
Sky blue eyes and pale blonde hair swallow me up until blue is all that I can see.
She is my weakness. My downfall. My temptation.
My name is Canaan. I am an ordained Roman Catholic Priest.
Her name is Haven, and I'm still not sure if she's my salvation or my destruction.
This is not a love story.
This is a confession.
Dear Heavenly Father: I have sinned.
And so help me, I may sin again.
Warning - A Beautiful Sin is a forbidden romance that blurs lines between passion and religious faith. Please be warned, the subject matter may be offensive to some readers.
ARIANNA's review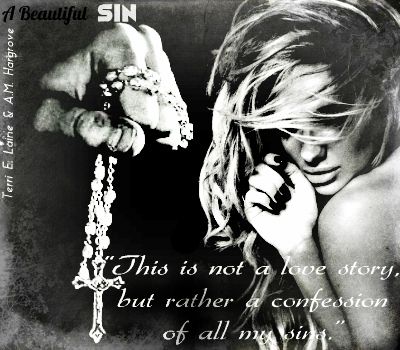 If you are like me and love taboo stories, then you certainly will enjoy this one. While the story was a little more emotional than I had expected, I enjoyed it. I liked the storytelling a lot and I honestly had a hard time putting this book down…for the most part. These two authors delivered an intriguing tale that had a little bit of everything – drama, angst, romance – which of course I loved.
"For every action we take, there are always consequences. And my biggest one was I allowed my heart to get wrapped up where it had no business being.
Canaan had known since he was just a child he wants to be a priest. Even if his entire life was shattered when he was very young, he never stopped believing in God continuing learning how to be a good Catholic priest. When Canaan is reassigned to his local childhood parish, he is not very thrilled. He is still a tormented and lost soul, the nightmares being now worse than ever.
"It's been said that priests are immune to beauty. I say whoever came up with that statement was a blind fool."
Haven's childhood changed when her mother passed away and she came to live with her aunt and her abusive uncle. The emotional and physical abuse changed Haven's faith leaving her a little damaged. Now, a successful artist, Haven is a strong, independent woman, her art and her beloved mother's memory being the only two things that keep her focused.
Canaan and Haven met each other once many years ago when both were young and fragile. Without knowing, back then, Canaan changed Haven's life forever. If at first, Haven wants to be angry with Canaan and somehow makes him pay for what he did to her, as they get to know each other, they try to heal each other, realizing how powerful the connection between them is.
"Why is it that the only man I've ever been interested in has to be one I can't ever have?"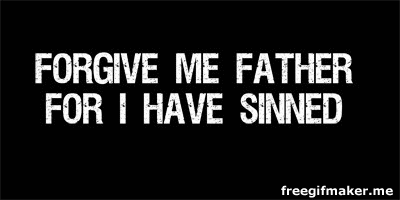 Overall, I enjoyed this one. I think the forbidden aspect was fantastically done. The story kept me a little at the edge of my seat because I really didn't know how the story will progress. And I have to admit here that I was really surprised by how everything unfolded between the two main characters. While I usually don't care about the religious aspect in a book, here, I really appreciated the multitude of religious elements. The plot definitely felt more interesting.
I liked both Canaan and Haven and I loved their portrayal which was phenomenal. My heart broke for these two tormented characters. I liked how they started a tentative friendship and how slowly they started to open up to each other, eventually wanting more than a simple friendship. Canaan was a good human being, a good priest, a good man. His character development was stellar and his anguish and the story unfolded was gut-wrenching at times.
"It wasn't supposed to be this way. A man of the cloth was forbidden to love a woman. Even with the wall I had attempted to construct, I had failed completely."
The story is written in dual POV, which I really liked. To be honest I enjoyed more Canaan's POV, maybe because I liked his character a little more than Haven's. Don't get me wrong, Haven was a likeable heroine as well and I sympathize with her at times, but she was a little frustrating. The conflict in this story, the pain, the anguish were very well done. I really felt these two characters' turmoil as the story unfolded.
The plot was overall pretty great, but some sub-plots were way to developed in my opinion. What didn't work for me so well was Canaan and Haven's relationship development. Everything between them progressed to fast for my liking, therefore I didn't connect with them as a couple as much as I wanted.
That being said, I enjoyed this one and while it wasn't a total winner for me I recommend it for those who are looking for a taboo read with several religious themes.