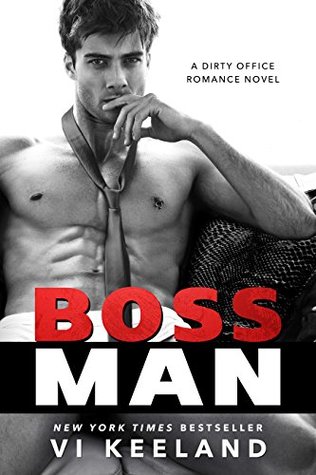 Bossman
Fiction, Contemporary Romance
July 16, 2016
326

From New York Times Bestseller, Vi Keeland, comes a sexy newstandalone novel.
The first time I met Chase Parker, I didn't exactly make a good impression.
I was hiding in the bathroom hallway of a restaurant, leaving a message for my best friend to save me from my awful date.
He overheard and told me I was a bitch, then proceeded to offer me some dating advice.
So I told him to mind his own damn business―his own tall, gorgeous, full-of-himself damn business―and went back to my miserable date.
When he walked by my table, he smirked, and I watched his arrogant, sexy ass walk back to his date.
I couldn't help but sneak hidden glances at the condescending jerk on the other side of the room. Of course, he caught me on more than one occasion, and winked.
When the gorgeous stranger and his equally hot date suddenly appeared at our table, I thought he was going to rat me out.
But instead, he pretended we knew each other and joined us―telling elaborate, embarrassing stories about our fake childhood.
My date suddenly went from boring to bizarrely exciting.
When it was over and we parted ways, I thought about him more than I would ever admit, even though I knew I'd never see him again.
I mean, what were the chances I'd run into him again in a city with eight million people?Then again...
What were the chances a month later he'd wind up being my new sexy boss?
"Don't focus on the what IFS. Focus on what IS."

➦Another fun, flirty and overall enjoyable read from Vi Keeland. Even though I can't promise I will remember what this book is about in, say, a couple of months… but it was a delight to read.
➦Reese and Chase… Chase and Reese… So this is supposed to be a forbidden office romance. And it is. But it was cute how these two met on multiple occasions before they ended up working together. And all of those occasions were very entertaining, to say the least.
➦Both Reese and Chase have some fears to overcome – will they help each other and finally start LIVING? Want to know what those fears are? Read the damn book 😀
"Fear does not stop death. It stops life."
❤Loved Chase, obv. Quite an eloquent storyteller this one… with a very active imagination, might I add. Oh yeah, he has big time problems dealing with the loss of his ex-fiance and has been avoiding relationships since she died.
❤Reese… I have respect for her. I probably wouldn't be able to comfort a guy and talk about his dead ex while in bed together >.< I don't know, it's tough. But Reese, even though she was dealing with her own fears, was able to overcome any insecurities and really be there for Chase.


➦If you are a fan of sexy (oh yeah, this has STEAM!), funny and a bit angsty reads, then this book is for you. Quite a provocative office romance between a boss and his employee. 🙂
---
Nancy's Review
I was the balance to his unsteadiness. He was the courage to my fear.
This book was such a fun and sexy read. I knew it would be after reading the first couple of pages. There is a lot of witty banter, sexual tension, and plenty of dirty talking. *wink*
This book starts with Reese Annesley being on a bad date that she's trying to get out of. While making a call to her friend so she can bail her out, a stranger overhears her conversation. That stranger happens to be Chase Parker.
Returning back to their table, Reese and Chase can't keep their eyes off each other from across the room. Chase ends up coming to the rescue when he goes and sits with Reese and her date, pretending to know her. Basically after that, Reese is no longer miserable.
When they part ways, she knows she isn't going to see him again. They end up bumping into each other again though, until she lands a job with his company. When these two are together, expect to either be laughing out loud, or fanning yourself.
Chase wants Reese in his bed, and Reese knows that things can get ugly if it doesn't work out. He's her boss, it's forbidden! She only wants a platonic relationship with him. Does Chase listen? NO HE DOESN'T! He won't stop pursuing her until she gives in. So while all that is happening, expect a ton of frustrating sexual tension!
Chase made this book fun. He was this cocky man with no filter and a dirty mouth, but underneath all that he is so much more. I liked how he was honest with Reese when he wanted something more with her, instead of playing games.
"I want more with you. I can't promise you what that is or where it will go, but it's more than just physical."
And that epilogue? I LOVED IT!
Don't miss out on falling in love with Chase.