Dawn of Forever
Jack Jill Trilogy #3
Fiction, Contemporary Romance
February 18, 2016
333

**The conclusion to the Jack & Jill series. This is not a standalone novel.
'til death do us part.
Aric James Monaghan promised Jillian Knight Portland. With a heavy heart and a light bag, she travels to the West Coast for the man she loved. In a blink her worlds collide, holding her hostage to a past filled with lies, deceit, and revenge.
Four Caskets
Two Bodies
It all started with a boy and a girl—their tragic love story is shared through the eyes of the enemy.
Every word fades dreams and shatters memories as life slips away. Jillian needs a Knight, Jessica needs a miracle, and together they need a savior.
*WARNING : This book contains explicit language, sexual content, and abusive scenarios that could be a trigger for certain individuals.
"Life was nothing more than one long blink. Here today. Gone tomorrow."
★★★★★★★★★★★★★★★★★SPOILER FREE★★★★★★★★★★★★★★★★★
❤Wow, juts wow. I got nothing but good things to say about this amazing series. It's not often that 3 books can hold my attention and this did just that! And the best part – it kept getting better and better!
❤This third installment was by far my favorite one. I can't remember the last time I stayed up late reading but this book kept me up until 2 am. I knew I wouldn't be able to sleep until I finished it!
❤I am not going to talk about the plot anymore, because you just have to experience it for yourself and I don't want to give any spoilers. All I'll say is that this series was completely captivating, unpredictable, funny and heartbreaking all at the same time. I was left in happy tears by the end and still cracked up from reading the very last line.
❤I got my questions answered and I fell completely in love with all the main characters – they were layered, complex and perfectly flawed! I can't wait to read ONE by Jewel E. Anne, which will be about Luke's little sister.
❤I can't recommend this book enough to all my GR friends! Please read it! 🙂 Jewel E. Ann has become one of my favorite authors and you bet I'll be reading anything that she writes in the future.
Nancy's Review

This series has been a crazy ride. I'm a little upset that it has come to an end. But I enjoyed it nonetheless. There's not a thing I didn't love about it. The writing and story is completely amazing.
I'm going to make sure I don't babble too much and like my previous reviews on this series, I'm going to keep it sweet and short.
I rooted for all the couples to finally have their HEA and I was not disappointed!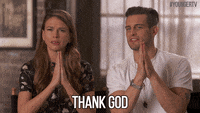 Luke and Jackson…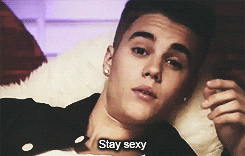 I said it once but I'm going to say it again…. I loved the relationship between Jackson and Jillian! I definitely found it sweet how Jackson would do literally anything for his sister. And then there's this quote that I also loved!!
In so many ways the greatest love story of her life was not with Luke or AJ … it was with Jackson. He was the constant in her life. His love defined unconditional.
Jewel Ann…
If you haven't read this series…