To Love Jason Thorn
Fiction, Contemporary Romance, Romantic Comedy
December 3rd 2015
356

Jason Thorn… My brother's childhood friend.
Oh, how stupidly in love with that boy I was. He was the first boy that made me blush, my first official crush. Sounds beautiful so far, right? That excitement that bubbles up inside you, those famous butterflies you feel for the very first time—he was the reason for them all. But, you only get to live in that fairytale world until they crush your hopes and dreams and then stomp on your heart for good measure. And boy did he crush my little heart into pieces.
After the stomping part he became the boy I did my best to stay away from—and let me tell you, it was pretty hard to do when he slept in the room right across from mine.
When tragedy struck his family and they moved away, I was ready to forget he ever existed.
Now he is a movie star, the one who makes women of all ages go into a screaming frenzy, the one who makes everyone swoon with that dimpled smile of his. Do you think that's dreamy? I certainly don't think so. How about me coming face to face with him? Nope still not dreamy. Not when I can't even manage to look him in the eye.
Me? I'm Olive, a new writer. Actually, I'm THE writer of the book that inspired the movie he is about to star in on the big screen. As of late, I am also referred to as the oh-so-very-lucky girl who is about to become the wife of Jason Thorn.
Maybe you're thinking yet again that this is all so dreamy? Nope, nothing dreamy going on here. Not even close.
"She was seeing me, and maybe for the first time, I was seeing her too."
➦Olive wrote a romance novel inspired by her childhood crush on a boy named Jason Thorn. Well, now he's a hot movie actor who will star in a movie based on that exact book. They haven't seen each other in seven years and things get interesting when they meet again.
➦I listened to an audio book version of this and it was sexy and fun. Having Sebastian York as a narrator certainly didn't hurt *wink wink* 🙂 The dialogues were interesting, the book didn't seem to drag in the second half, which so often seems to be the case for me. The book was pretty low on drama and that was also to my liking.
❤Loved the heroine.She was cracking me up with her hilarious inner monologues and pep talks.
"I'm a calm waterfall, a purring fucking cat."
❤Jason has always seen himself as Olive's big brother and called her his "little one". He also repeatedly planted kisses on her forehead. It was interesting to see his perception of her change. Oh how hard he was trying to keep his paws off her. It was hot and delicious.
➦Perhaps the only negative thing I have to say about the book is the over-use of the endearment "little one". It got very repetitive after a while and became more of a turn-off than the other way around. It made me want to slap Jason repeatedly with a rotten fish and yell at him things like "Can't you see how hot she is? Jump her, NOW!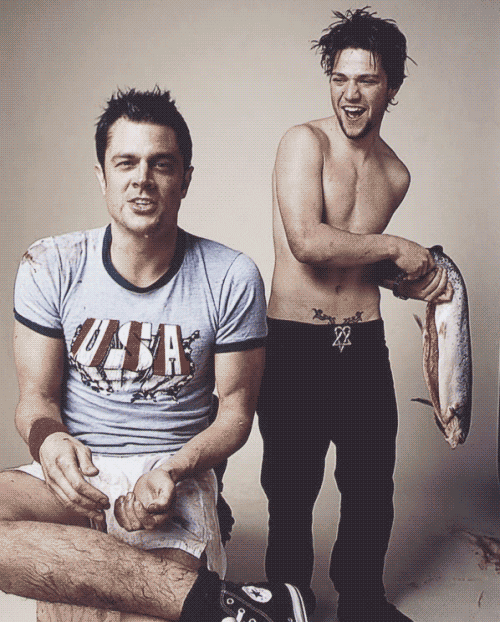 ➦Recommended to anyone who likes contemporary romance novels about celebrity movie stars and friends to lovers storyline. (Dual POV.)