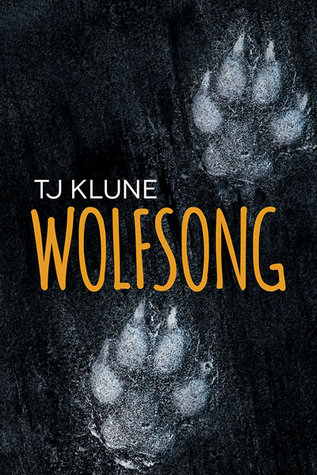 Wolfsong
Green Creek Series #1
Fiction, Paranormal
June 20th 2016

Ox was twelve when his daddy taught him a very valuable lesson. He said that Ox wasn't worth anything and people would never understand him. Then he left.
Ox was sixteen when he met the boy on the road, the boy who talked and talked and talked. Ox found out later the boy hadn't spoken in almost two years before that day, and that the boy belonged to a family who had moved into the house at the end of the lane.
Ox was seventeen when he found out the boy's secret, and it painted the world around him in colors of red and orange and violet, of Alpha and Beta and Omega.
Ox was twenty-three when murder came to town and tore a hole in his head and heart. The boy chased after the monster with revenge in his bloodred eyes, leaving Ox behind to pick up the pieces.
It's been three years since that fateful day—and the boy is back. Except now he's a man, and Ox can no longer ignore the song that howls between them.
Back in September my buddy
Judith
said,
"I was blown away by this book!"
She said,
"I wasn't expecting it."
And I said,
"Sounds good, may be later."
Then my friend
Jan
read this book and said,
"SO. MUCH. TALENT."
And I said, "Noted. On TBR."
And then in October, on Instagram, Tillie Cole said, "Holy shit you guys, read this book!"
She said, "It's beautiful."
She said, "Everyone should read it."
And I said, "Okay."
And now I've read it. And I said to my blog wifie Val, "HOLY FUCKING SHIT!"
I said, "This has everything you love: shifters, mates for life, M/M!"
And she said, "Okay."
Then I said to my biotch Arianna, "You should read this book, it's awesome!"
I said, "It's long but you'll like it! I know you will!"
And she said, "Okay."
And I say, "NO, NOT OKAY! GET THE BOOK AND READ IT! BECAUSE I AM ALPHA. I AM TELLING YOU TO READ. THIS. BOOK."
OKAY?

 [maxbutton id="13″ text="Also Read
Val
's Review" url="https://steamyreads.net/wolfsong-by-t-j-klune/"]