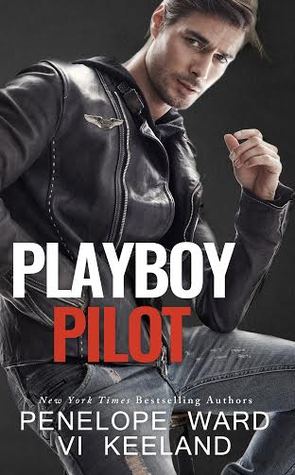 Playboy Pilot
Fiction, Contemporary Romance
C. Scott Publishing
September 19, 2016
300

Money or love? Which would you choose?
You probably just answered the question in your head thinking it's an easy decision.
For me, it's not. Did I mention it's a lot of money? A hell of a lot.
I needed to go far away to think it through.
As I embarked on an impulsive trip, I hit a detour when I met sexy Carter in the airport lounge. We struck up a heated conversation.
Then, he left.
I thought I'd never see him again.
But fate had other plans.
Surprise! He was the pilot of my flight.
The bigger surprise was the adventure that followed after the plane landed.
Carter was dangerous and always on the move.
Even though our connection was magnetic, I knew it was only temporary.
He would give me tickets, and I would follow him around the world to exotic places.
A bevy of flight attendant exes and rumors about Carter's reputation were never far behind.
I didn't know what to believe.
But I was addicted. Nothing else mattered anymore. And I was going to get hurt. Because a part of me wanted to be the one to finally ground the playboy pilot.
At the very least, he was taking me on a thrilling ride.
All good things must come to an end, right?
Except our ending was one I didn't see coming.
ARIANNA's review
These two authors have done it again! Once again they delivered a sweet, sexy, entertaining story that sucked me in from the very beginning. From start to finish this story was pure and simple awesome and while it was more emotional than I had expected I enjoyed very much. 'Playboy Pilot' was really a well written, delightful read and it made me smile, swoon and laugh the entire time.
"We're two wrongs that somehow make a right. Inseparable we're miserable, but together…we somehow work."
Kendall Sparks is a 24 years old whose life got recently very complicated. She needs to make some important decisions and also to decide what she wants to do with her life, so she needs to escape from her real life, at least for a while. She decides to take a trip, but the problem is she doesn't have any destination in mind. In the Miami airport lounge when tries to where she wants to go, she is approached by a mysterious, playful, hot as hell man.
The stranger intrigues like no other especially since he comes with a crazy idea – to get on a plane to Brazil. She is astounded when she finds out the stranger in the airport is actually a pilot, the pilot who flew her plane to Brazil, but she's also intrigued. Captain Carter Clynes is definitely a playboy. He sleeps around a lot, not looking to settle down any time soon, but from the moment he meets Kendall he knows she's different from any other women he met before and all he wants is to spend more time with her.
"I liked a challenge, and Kendall was the first woman in a long time who played hard to get. That made me hard."
Everything changes between Kendall and Carter when in Brazil they end up staying together. They get to know each better, their connection growing with every single one of their encounters. When their mini-vacation ends, neither of them is ready to return to "reality" both agreeing for them to continue traveling together. Neither of them expects their little adventure to become something unique and wonderful, neither of them expects to be so drawn to the other and neither of them expects to fall in love in such a short time.
"Stay in the moment with me, Kendall."
Like the other books I've read by these two authors, 'Playboy Pilot' was wonderfully written in a very gripping way. I honestly read this one in one sitting and enjoyed every minute of it. While Kendall and Carter's story wasn't as funny and/or light like I had expected, it was very entertaining, mainly because the two main characters were so endearing and vividly portrayed. The story was interesting, with an enjoyable well done plot and some twists I didn't see coming. I can't say I enjoyed all of them, but for the most part I liked how the story progressed.
"Come fly with me, beautiful."
I liked the two main characters a lot. Both of them were fantastically developed, relatable in some way or another and overall I really liked them. Carter was so much more than I had expected. To be honest I expected for him to be a cocky bastard. I'm not saying he wasn't…he was, but in a very endearing way. Tall, dark and handsome, Carter won me over from the start. The man was so very charming and intriguing. I absolutely loved his playful, adventurous side, how confident he was at times and most of all, how sweet, caring and thoughtful he was with our heroine. The man had also such a big heart. His character really amazed me and I admit – I fell fast and hard for him, but I regret nothing. He totally blew me away!
"We're two wrongs that somehow make a right. Inseparable we're miserable, but together…we somehow work."
Kendall and Carter were wonderful together. Their chemistry was off the charts and so palpable from the very beginning. I loved these two together, how sweet, fun, carefree and sexy they were as the story unfolded. The romantic aspect was really great done and I'm sure many readers will fall for these this couple. I really enjoyed how the relationship between these two unfolded. Everything felt natural between them, right and I loved how honest they were with each other.
"I wasn't ready to believe it. Nevertheless, the song was there.
And I Love Her."
All in all, 'Playboy Pilot' was another great read by these two authors. If you are looking for a sweet and sexy read, look no further and pick this one up.