Mister Moneybags
Fiction, Contemporary Romance
April 10th 2017

A new standalone from New York Times bestselling authors Vi Keeland and Penelope Ward.
I met Bianca in an elevator.
She was on her way to interview me when we got stuck.
The beautiful, raven-haired reporter assumed I was a delivery guy because of the way I was dressed.
She had no clue I was really Dex Truitt, the wealthy, successful businessman she'd dubbed "Mister Moneybags"—her afternoon appointment.
Bianca told me how much she hated Dex's type—snobby, over educated, silver- spooned men who didn't appreciate the simple things in life.
So, after the elevator finally started moving again, I cancelled the interview and let her believe I was someone I wasn't—a bike messenger named Jay. I loved the way she looked at the fake me and didn't want it to end.
I began dating her as "Jay"—all the while letting her interview the real me over email.
I didn't expect that our chemistry online would be just as hot.
I didn't expect the mess I'd gotten myself into.
I didn't expect that Jay and Dex would fall in love with her.
And she was falling for two men.
Only, both men were me.
And when she found out, we were both going to lose her.
Nothing could have prepared me for that day. And I certainly wasn't prepared for what came after.
All good things must come to an end, right?
Except our ending was one I didn't see coming.

➦This, unfortunately, wasn't my favorite book by this author duo. I will say that I thoroughly enjoyed the first half of the book. It was sort of ridiculous but at the same time gripping and funny. The second part of this book was so… sooo… dramatic and gave off some strong soap opera vibes. And that's just never the sort of thing I enjoy in books.
➦Mister Moneybags is a super rich and super successful, sex on a stick dude, who has been hiding from the public eye and nobody knows what he looks like. Well, he finally agrees to an in-person interview with a certain sexy journalist. It just so happens that on the way to the interview these two get stuck in an elevator together.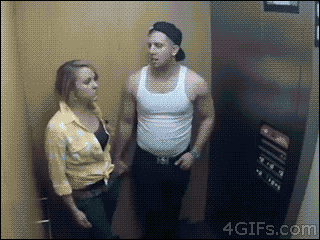 ➦Ok, it wasn't quite how things went. lol Now, Mr. Moneybags might or might not have a split personality disorder right there in the elevator. He might or might not ask the sexy reporter out on a date while pretending to be someone else. He might or might not cancel the in-person interview and resort to only online communication with said reporter.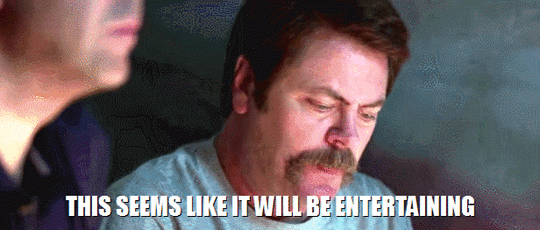 ➦I really enjoyed the funny/sad (depending on how you look at it) situation the hero finds himself in. He falls for the heroine and realizes he has to come clean. How is he going to do it? It was hilarious being in his head, the dude was jealous of his made-up persona.
➦The book takes a completely unexpected turn in the second half. Actually, scratch that. I probably shouldn't say it was COMPLETELY unexpected, because, well, I have seen this in some other books by these authors.
➦I mainly enjoy reading about the relationship between two people, their interactions, the whole "falling in love" process. Family drama and life stories of secondary characters is not something I care reading about. On top of everything, the situation described was so far fetched that I just became completely detached from the story. Again, just a personal opinion here, it might float your boat just fine!

---
About Vi Keeland:
Vi Keeland is a #1 New York Times and Wall Street Journal Bestselling author. With more than a million books sold, her titles have appeared in over fifty Bestseller lists and are currently translated in ten languages. She lives in New York with her husband and their three children where she is living out her own happily ever after with the boy she met at age six.
---
Stalk her:
---
About Penelope Ward:
Penelope Ward is a New York Times, USA Today, and #1 Wall Street Journal Bestselling author of thirteen novels. With over a million books sold, her titles have placed on the New York Times Bestseller list fifteen times. She is the proud mother of a beautiful 12-year-old girl with autism (the inspiration for the character Callie in Gemini) and a 10-year-old boy. Penelope, her husband, and kids reside in Rhode Island.
---
Stalk Her:
Comments
comments